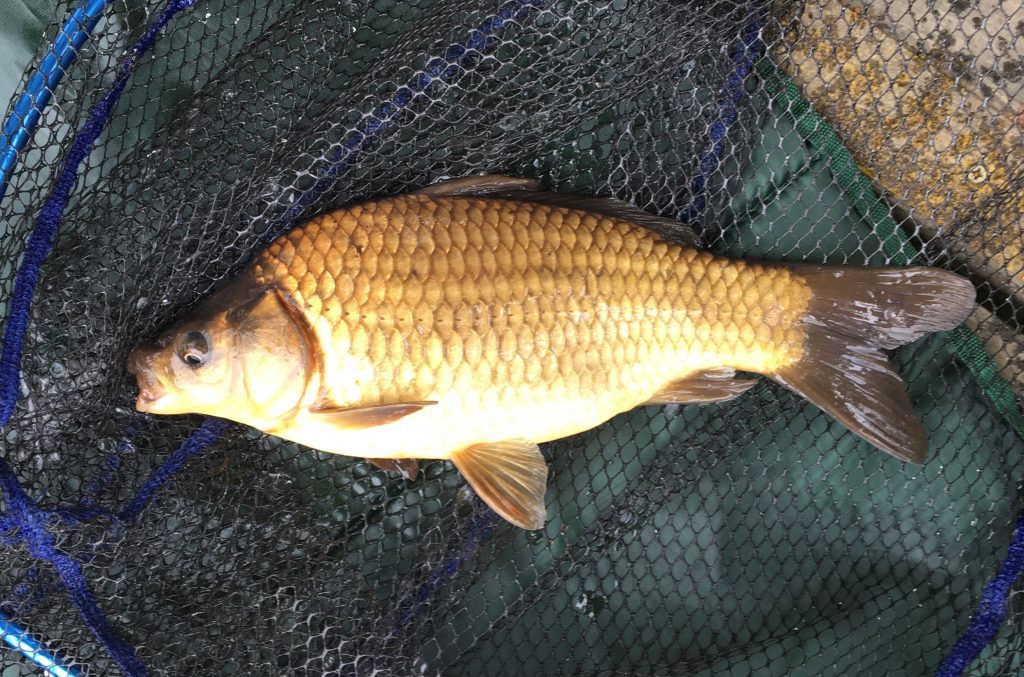 We've really missed our fishing trips over the last 18 months and were delighted to make a return to Bradshaw Hall Fisheries at the beginning of June.
With all our tackle loaded in the car, Andy, Gary and Martin set off with high hopes; only to find that Andy (our activity co-ordinator) had forgot to bring the chairs! What a wally.
Thank goodness for the staff at Bradshaw Hall Fisheries, who managed to find an old dining chair in their storage cabins!
Martin wasn't sat down for long, as he caught this beautiful Crucian Carp.
Then, after a quiet spell Gary managed to land two absolute belters, around the 6lb mark. Needless to say, Gary had a smug look on his face for the rest of the day.
A special thanks to the Staff of Bradshaw Hall Fisheries for supporting our fishing trips (and finding a spare chair fort the day).